Showdown 13.5 Gram Poker Chips
Regular price
Sale price
$0.20 USD
Unit price
per
Gray Showdown Poker Chips - $0.25
Yellow Showdown Poker Chips - $0.50
White Showdown Poker Chips - $1
Green Showdown Poker Chips - $2
Red Showdown Poker Chips - $5
Blue Showdown Poker Chips - $10
Green Showdown Poker Chips - $25
Black Showdown Poker Chips - $100
Purple Showdown Poker Chips - $500
Yellow Showdown Poker Chips - $1000
Pink Showdown Poker Chips - $5000
Brown Showdown Poker Chips - $25000
YOU MIGHT ALSO LIKE
Check items to add them to your basket or select all.
Details
Show 'Em Up with Showdowns
These casino-grade poker chips are a nod to the Vegas of yesteryear, Claysmith Gaming has added three new chips to its roster. Say hello to our 3-color mold Showdown Club & Casino poker chips. Each Showdown chip is pressed with a handsome Sword & Spade mold and features Two-tone Block edge spots with a clean and regal inlay.
Available in 12 colorful denominations from $0.25 all the way up to $25,000, these classic chips are great for cash games and tournaments alike. Made with the same quality clay composite as other Claysmith chips like The Mint and Bluff Canyon, each Showdown chip weighs a heavy and substantial 13.5 grams and feels great to shuffle and stack.
| | |
| --- | --- |
| Chip Diameter | 39mm |
| Chip Material | Clay Composite |
| Chip Weight | 13.5 Gram |
| Has Denominations | Yes |
| Inlay Diameter | 31mm |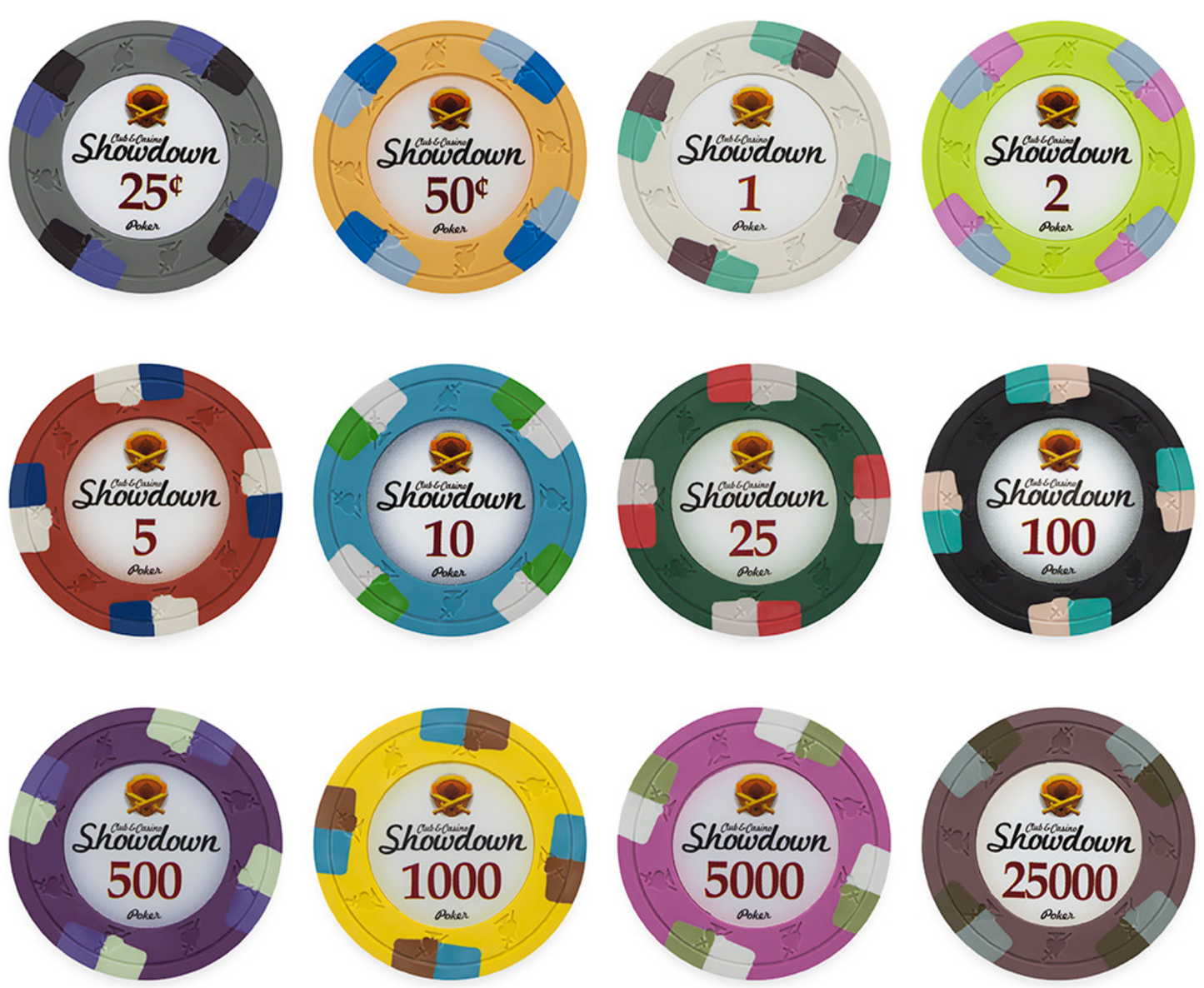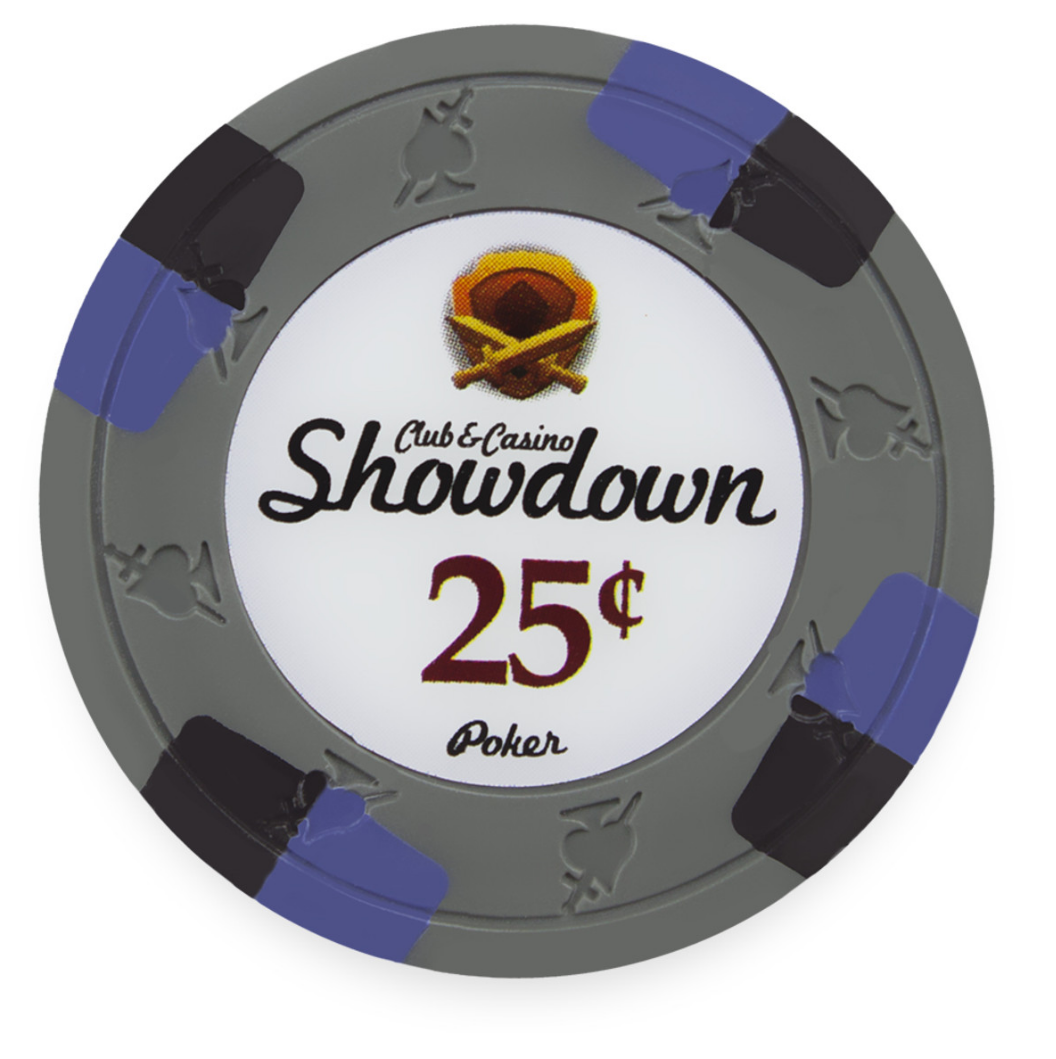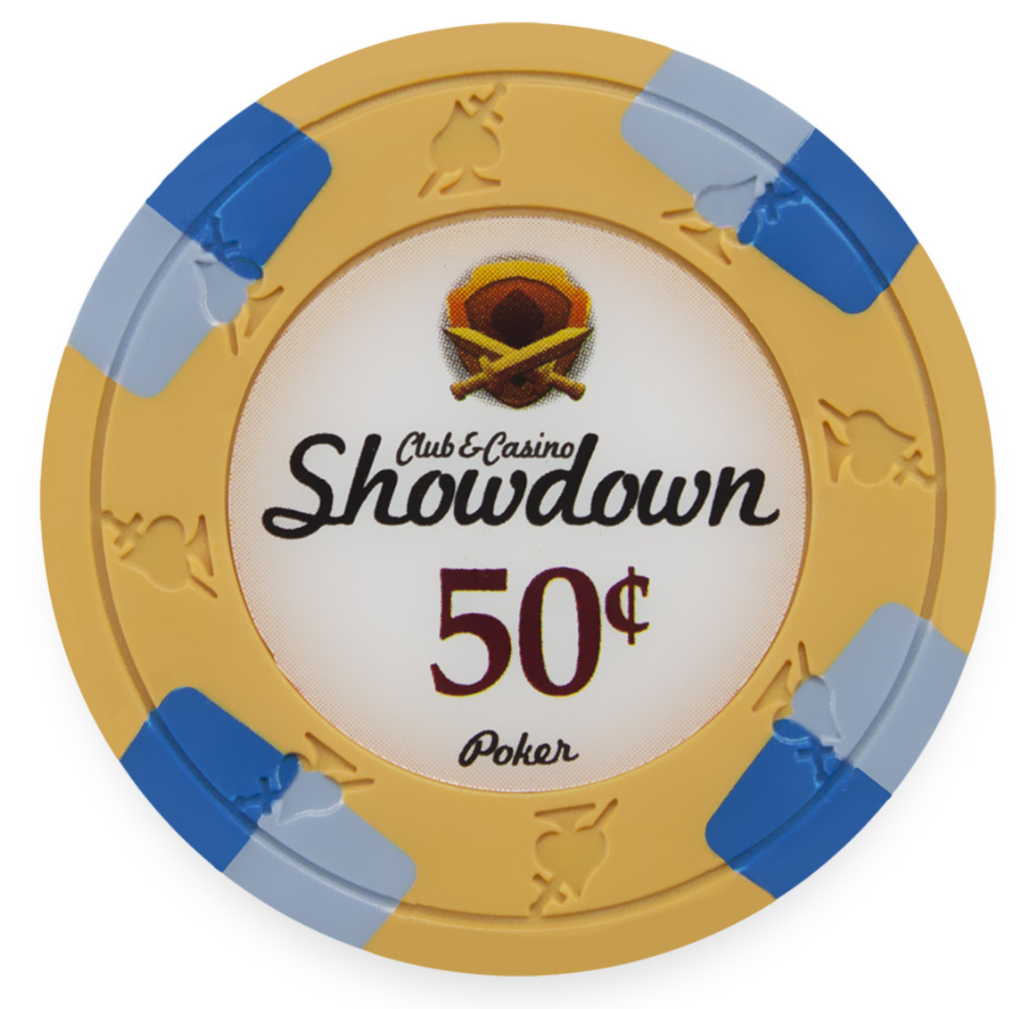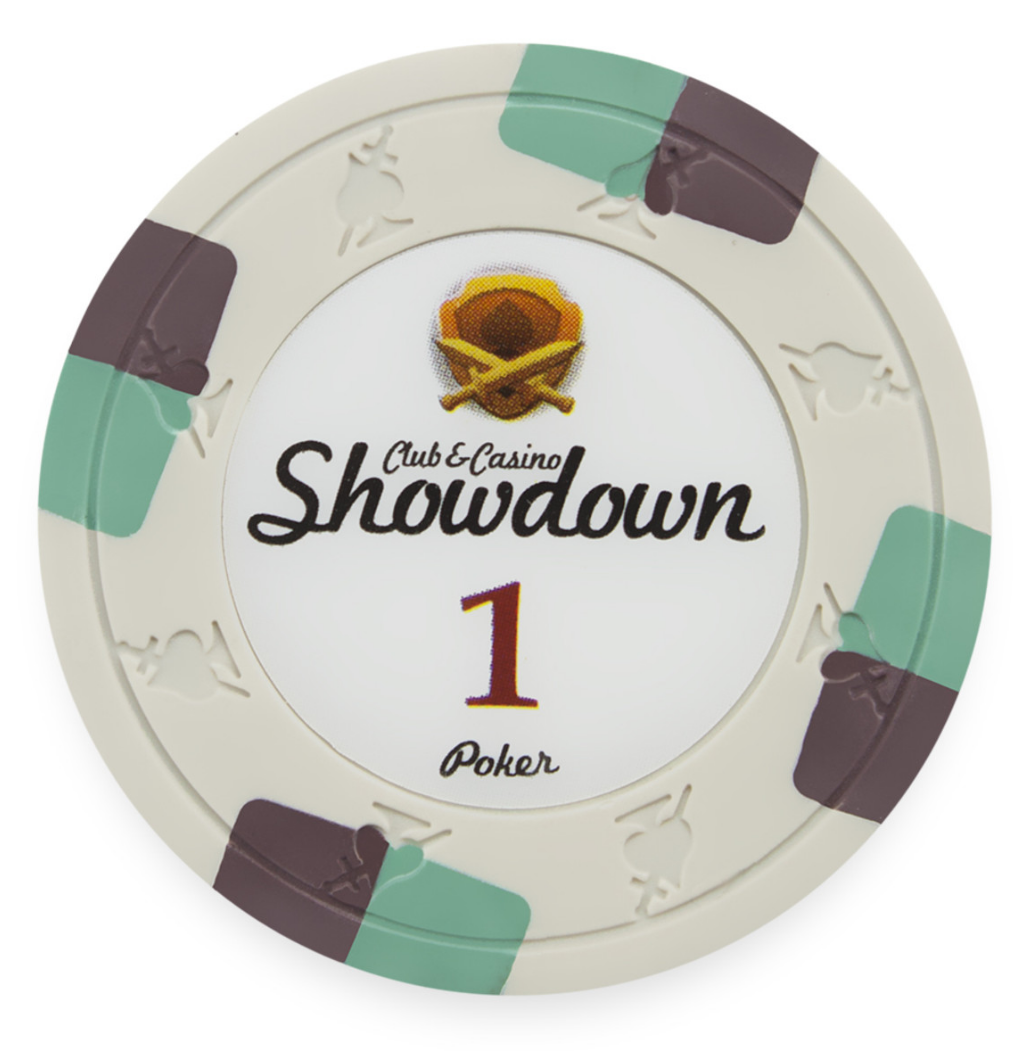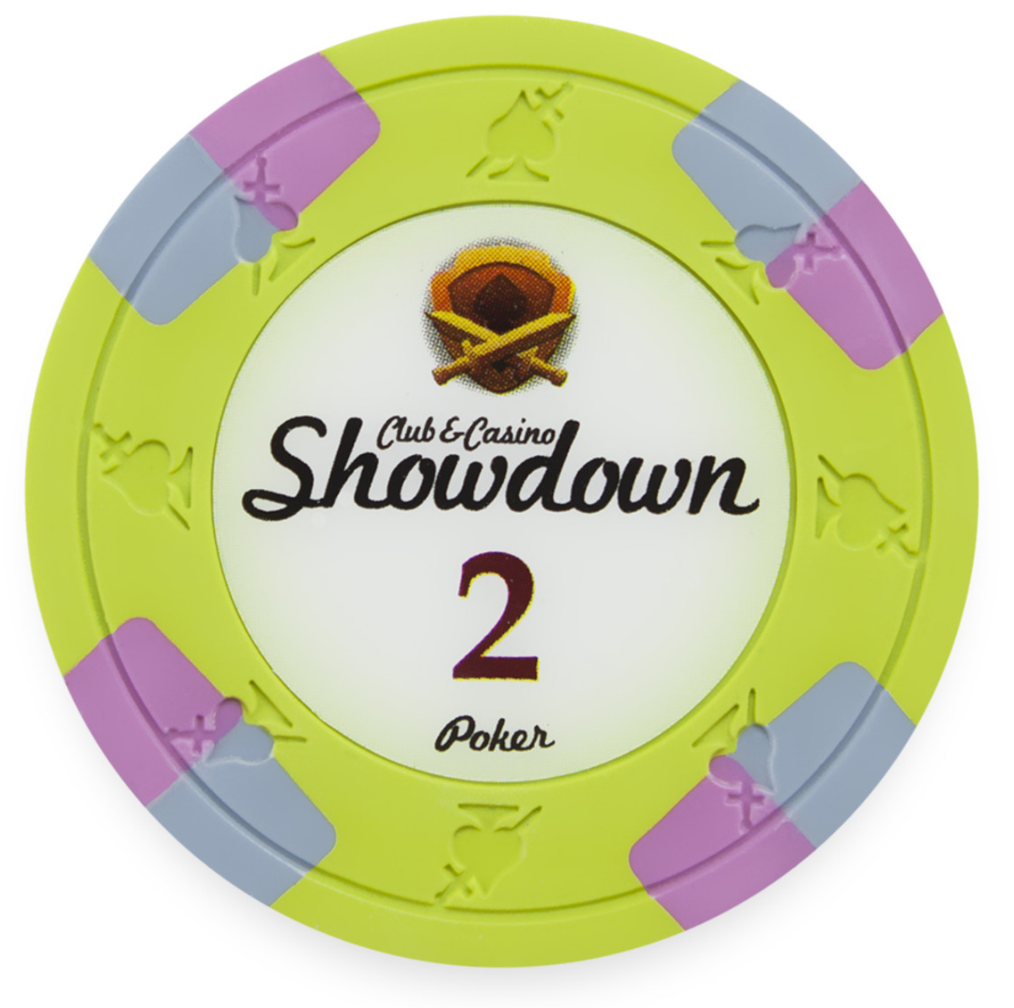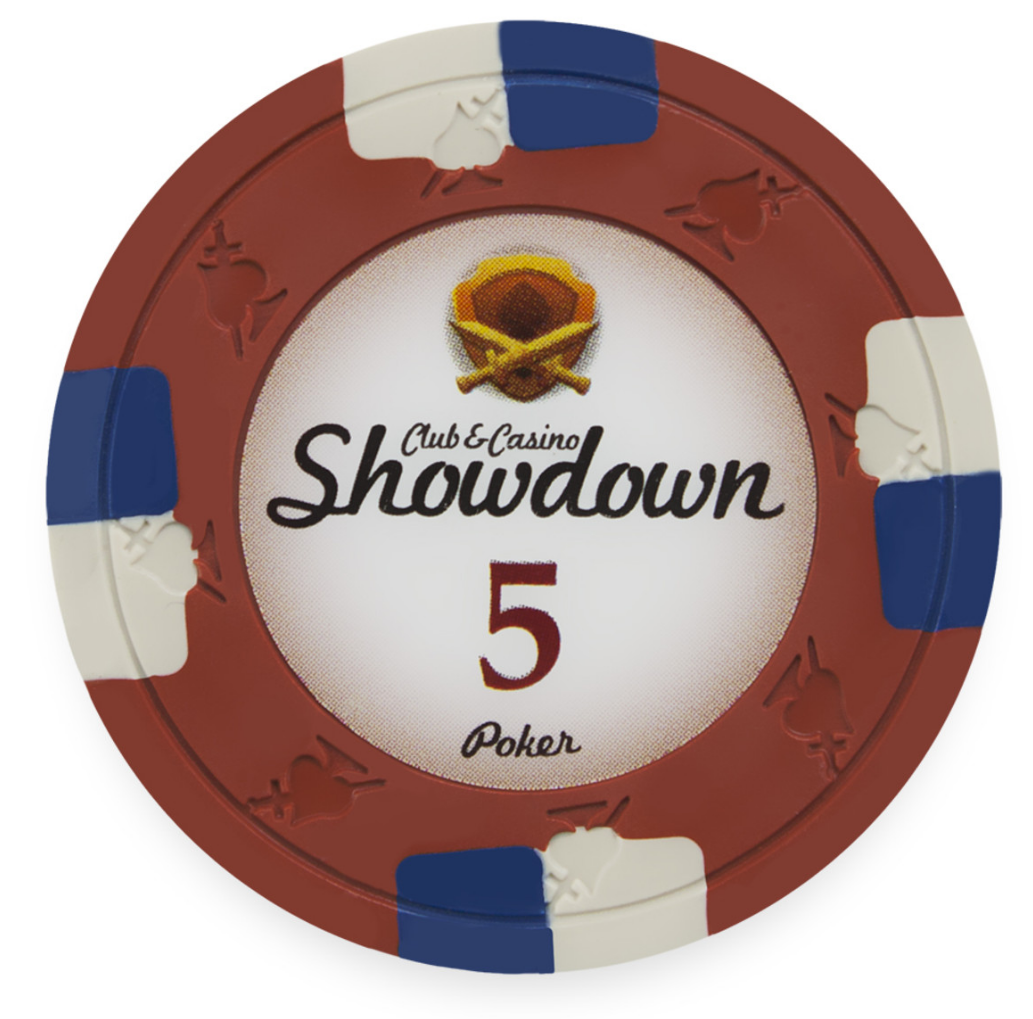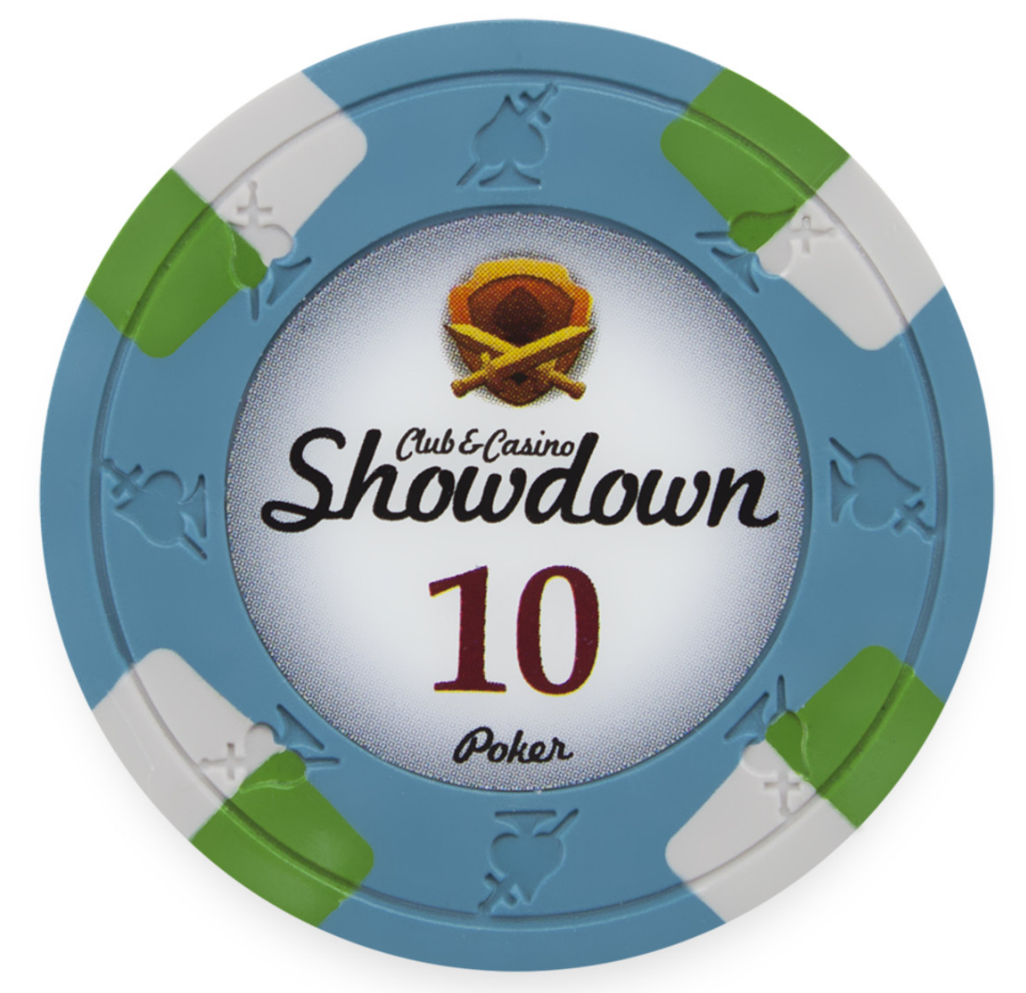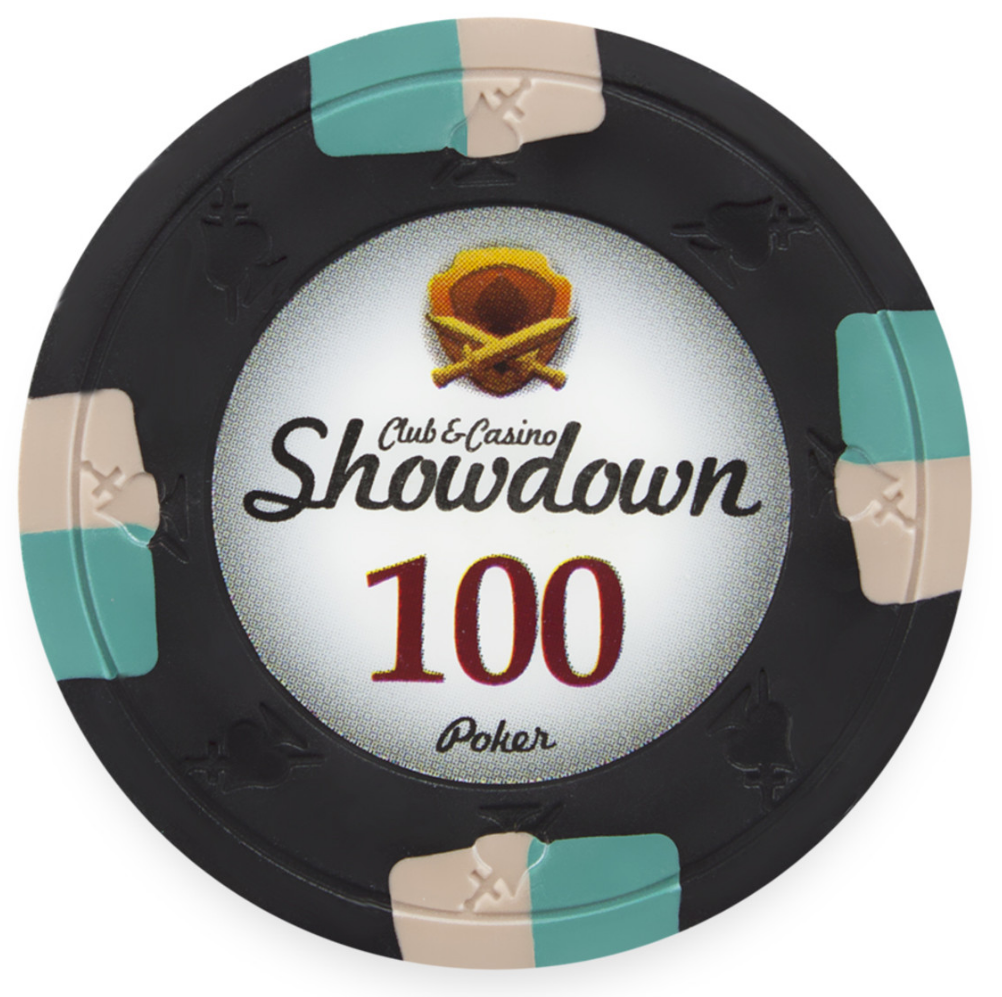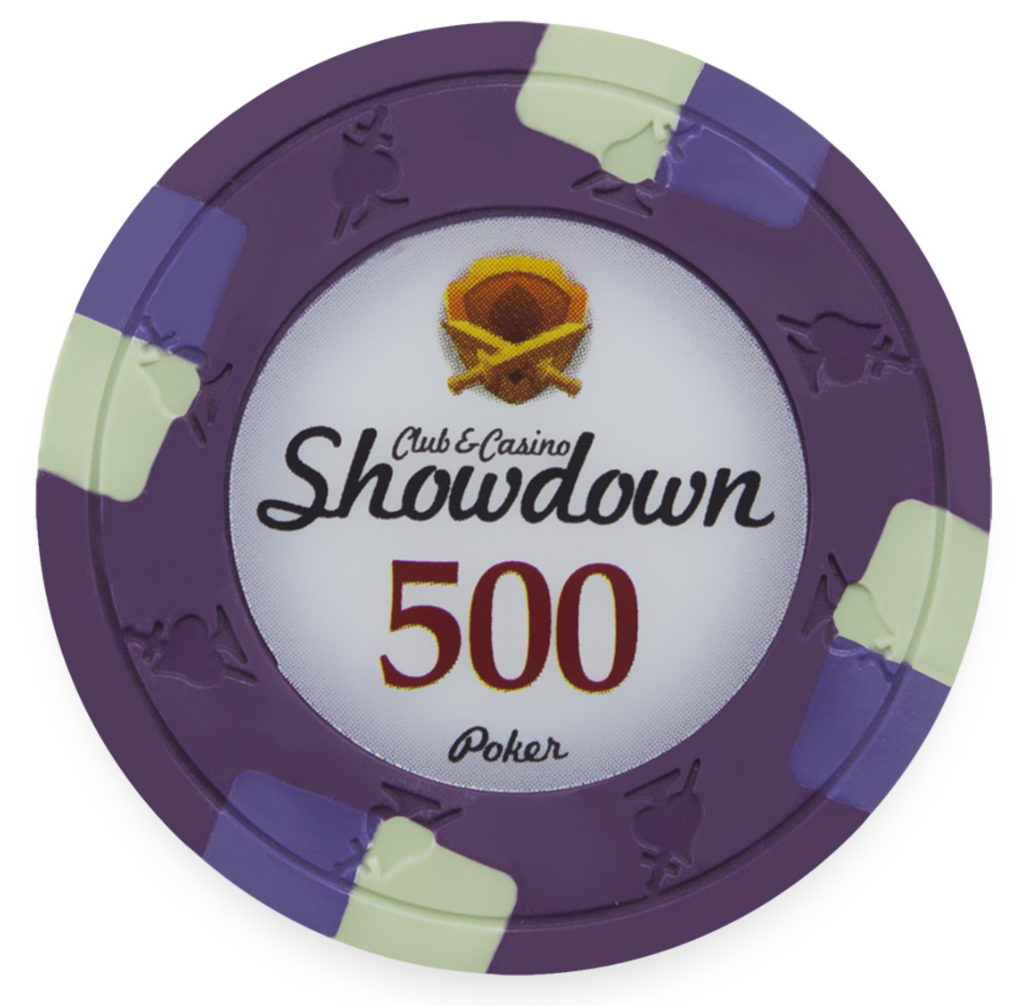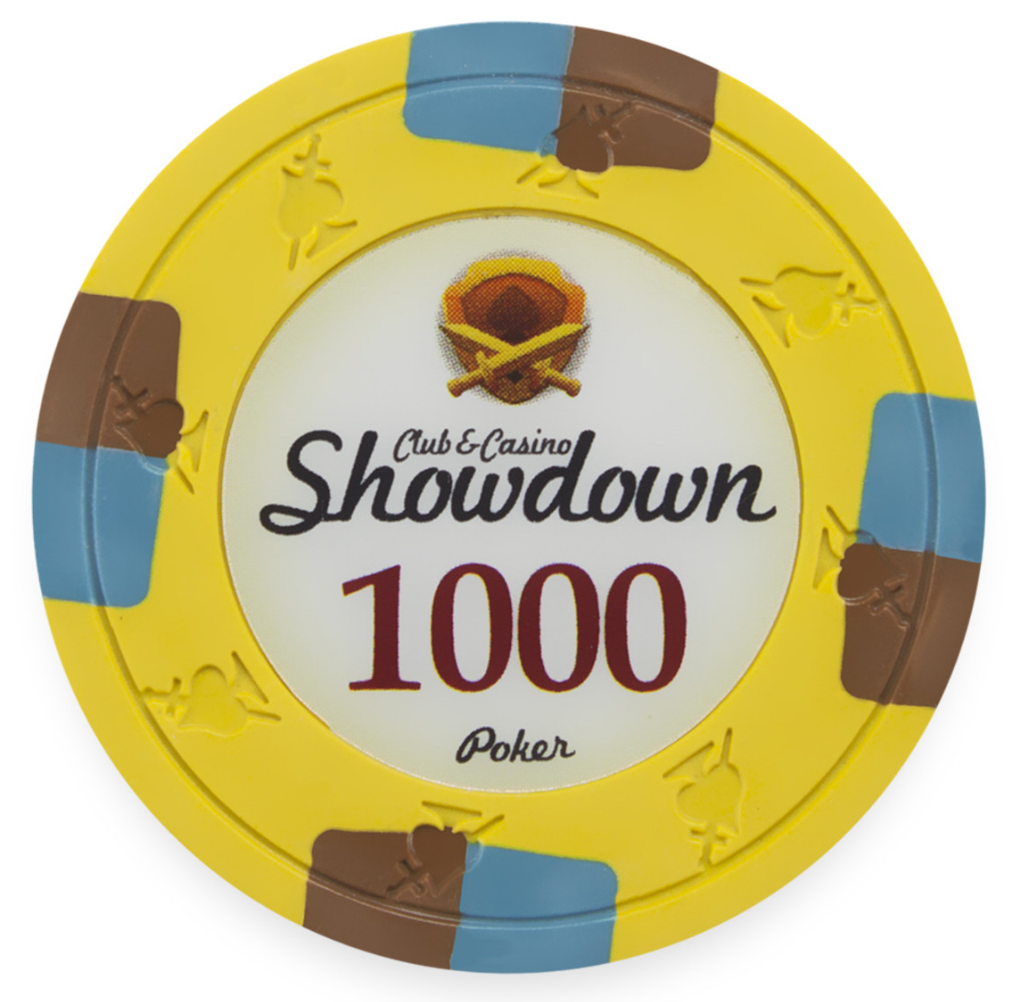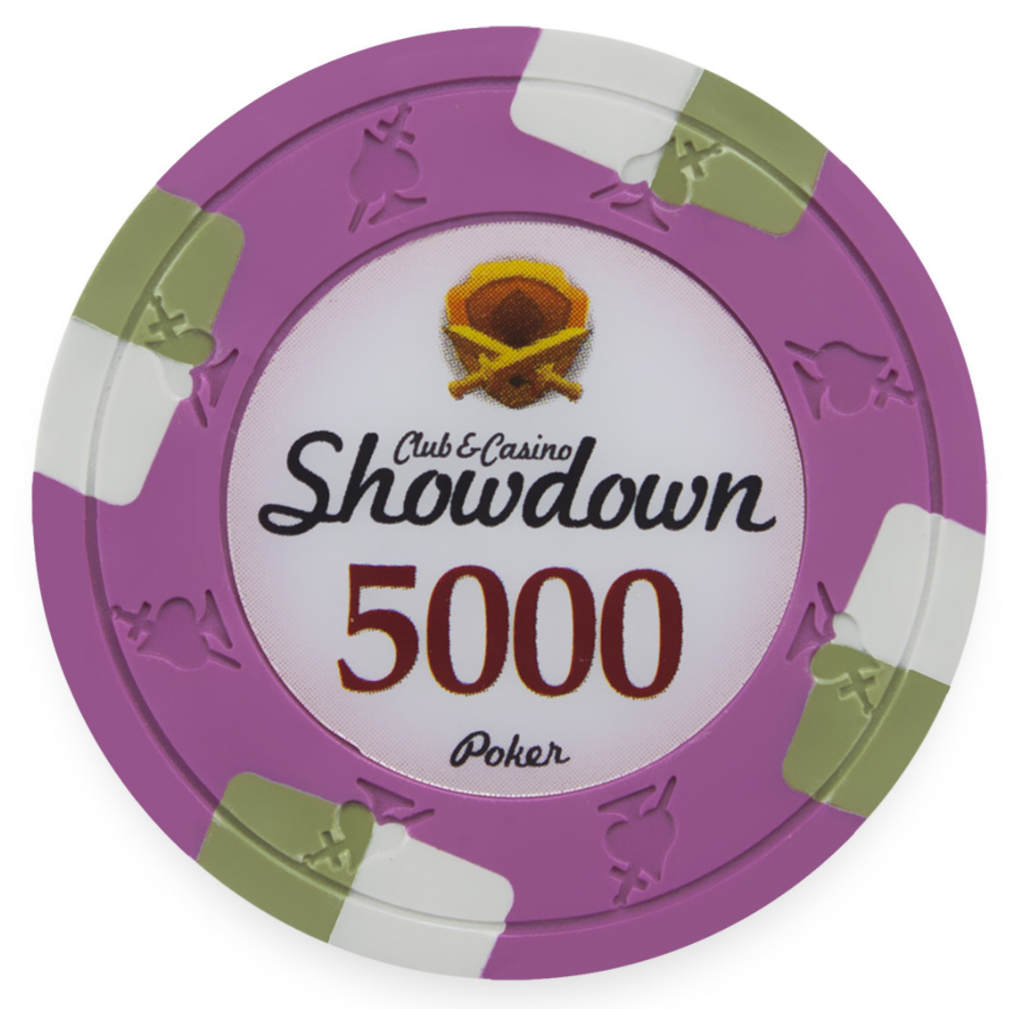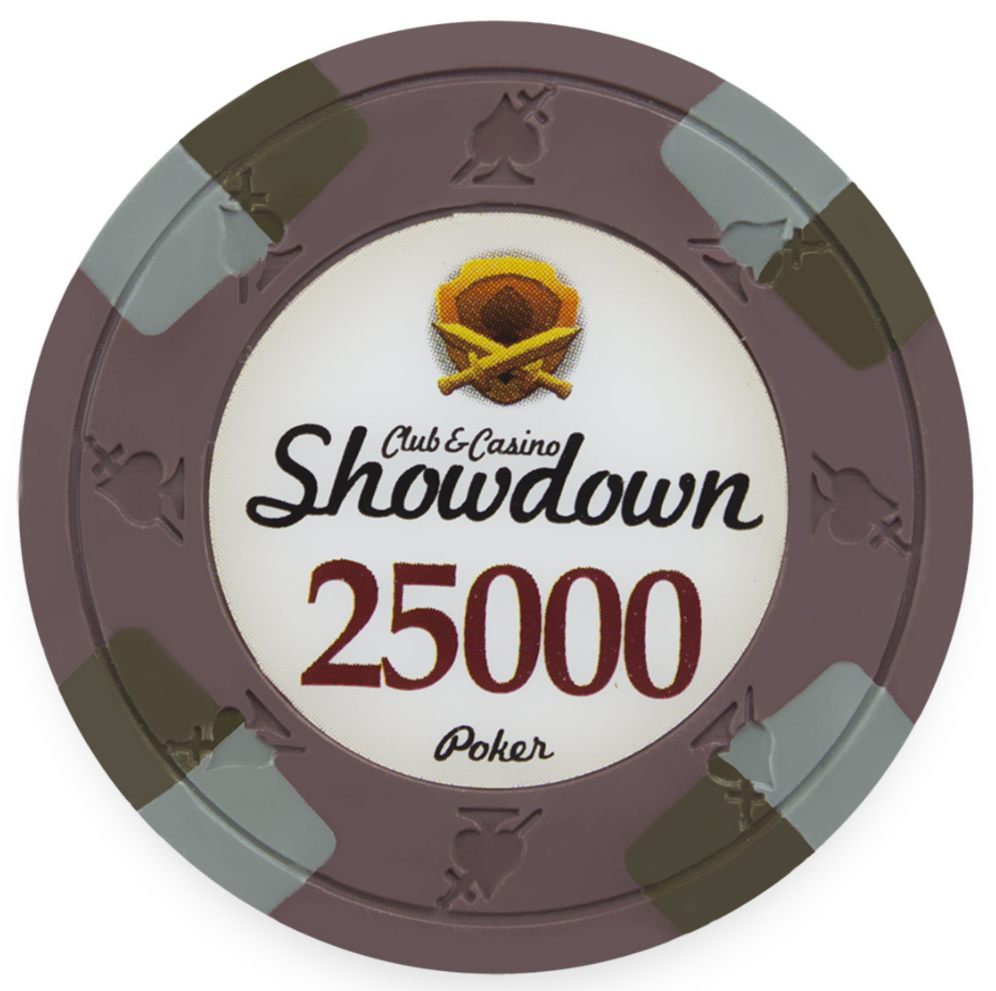 It goes down with the Showdowns !!!
Have had the unmarked suited since late '03……always needing to tell the FNG's what color is what denomination !!
Well NO MORE !!! Chips are all marked and look straight outta the casinos !!! Love the colors !!!!! (some needed growing on!) LOVE the edge marks !!! Perfect denominations for my cash games and tournaments !!!!!
For the price the quality is top notch !!!!!