Two Stripe Twist 8 Gram Poker Chips
Regular price
Sale price
$0.11 USD
Unit price
per

White Two Stripe Twist Poker Chips - $1

Red Two Stripe Twist Poker Chips - $5

Dark Blue Two Stripe Twist Poker Chips - $10

Green Two Stripe Twist Poker Chips - $25

Light Blue Two Stripe Twist Poker Chips - $50

Black Two Stripe Twist Poker Chips - $100

Purple Two Stripe Twist Poker Chips - $500

Yellow Two Stripe Twist Poker Chips - $1,000

Pink Two Stripe Twist Poker Chips - $5,000

Orange Two Stripe Twist Poker Chips - $10,000
YOU MIGHT ALSO LIKE
Check items to add them to your basket or select all.
Details
For when you need more than one stripe, you have to get the Two Stripe Twist Poker Chips! These lightweight 8 gram poker chips are a clay-composite material and are great for every poker game.
These chips feature a the straight flush, royal flush and quad aces depending on the chip on the top half of the inlay as well as the denomination of each chip in bold on the bottom half. This is surrounded by the two stripe edge spot that gives the poker chip its name.
| | |
| --- | --- |
| Chip Diameter | 39mm |
| Chip Material | Clay Composite |
| Chip Weight | 8 Gram |
| Has Denominations | Yes |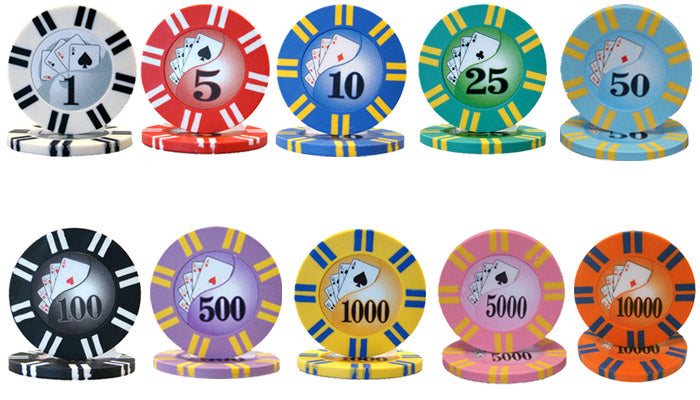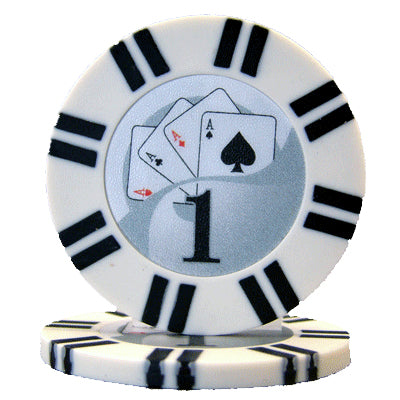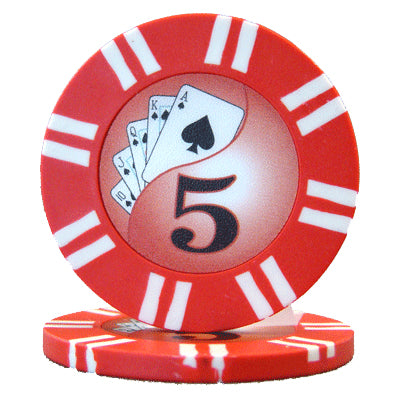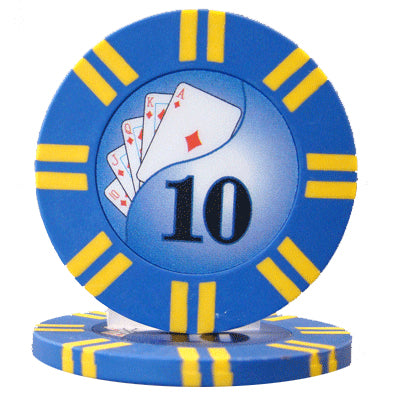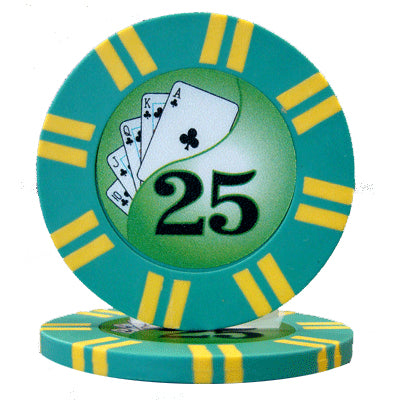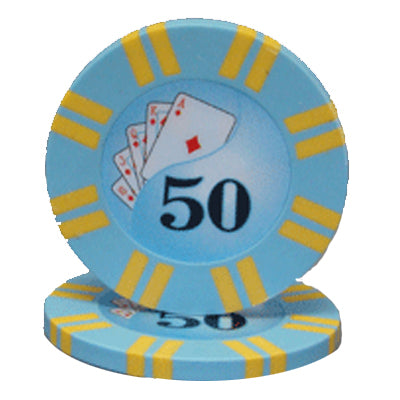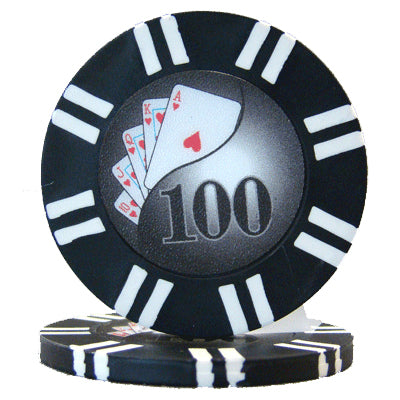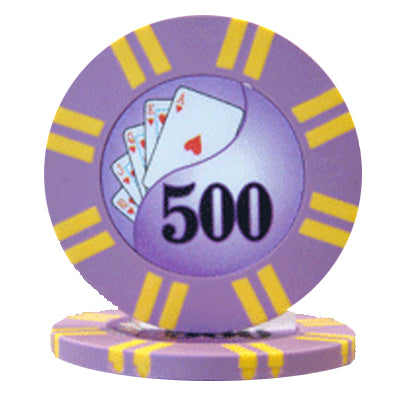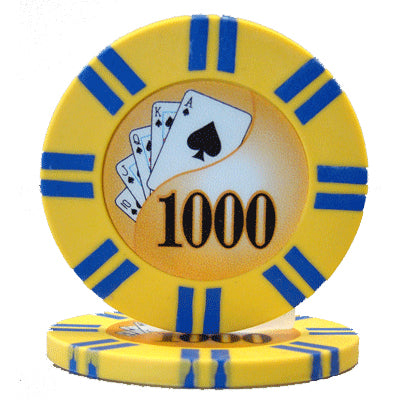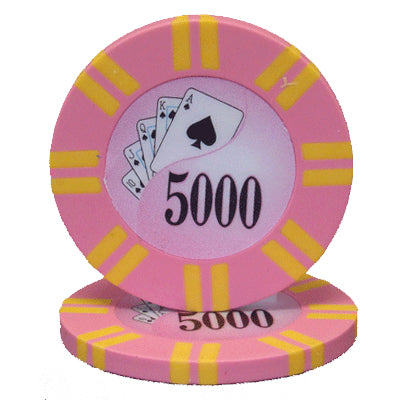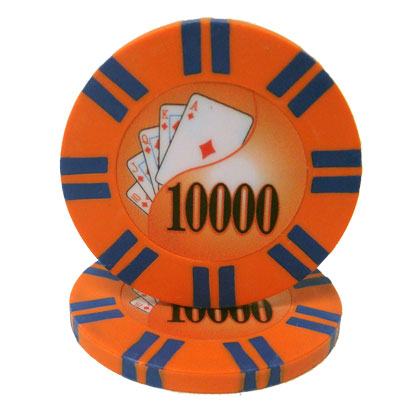 Great feel, great color, great chip.
These chips are light at only 8g. That may be a knock against them for some people but I like it. They feel good in your hand. The color scheme is simple with only the base color and stripes of a single color which I think makes them less busy and easier to identify the chip and therefore the value. I've seen some so busy you can't tell the base color from the side easily. Designs on other chips look to impress your friends where the two strip twist looks more like a basic workhorse of a chip. Don't get me wrong, I like the cool look of some others, but once you start the game, does that matter? These are the favorite of those I have sampled so far. Then I look at the price. It's going to be hard to beat these chips out of the top spot.