Ultimate 14 Gram Poker Chips
Regular price
Sale price
$0.12 USD
Unit price
per

Grey Ultimate Poker Chips - $1
Red Ultimate Poker Chips - $5
Dark Blue Ultimate Poker Chips - $10

Green Ultimate Poker Chips - $25

Light Blue Ultimate Poker Chips - $50

Black Ultimate Poker Chips - $100

Purple Ultimate Poker Chips - $500

Yellow Ultimate Poker Chips - $1,000

Pink Ultimate Poker Chips - $5,000

Orange Ultimate Poker Chips - $10,000
YOU MIGHT ALSO LIKE
Check items to add them to your basket or select all.
Details
Want the ultimate poker experience? Well then you need the Ultimate 14 gram poker chips at your next game! These clay-composite chips have eye-catching laser sticker graphics to make them sparkle on your table.
Each chip has an inlay graphic depicting a graphic cross with the denomination facing different directions on each side. Each poker suit is located inside each quadrant of the inlay created by the cross. This laser inlay is stuck on a blank poker chip with the double stripe edge-spot. This line of chips is available in 10 different colors and denominations ranging from 1 to 10,000 dollars.
| | |
| --- | --- |
| Chip Diameter | 39mm |
| Chip Material | Clay Composite |
| Chip Weight | 14 Gram |
| Has Denominations | Yes |
| Inlay Diameter | 31mm |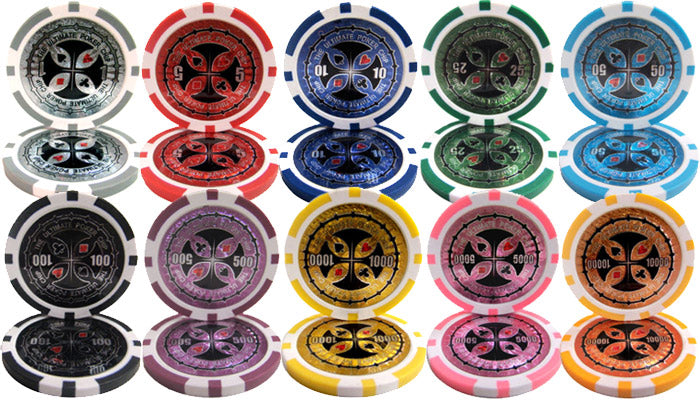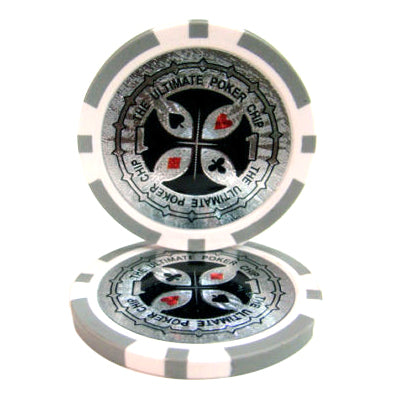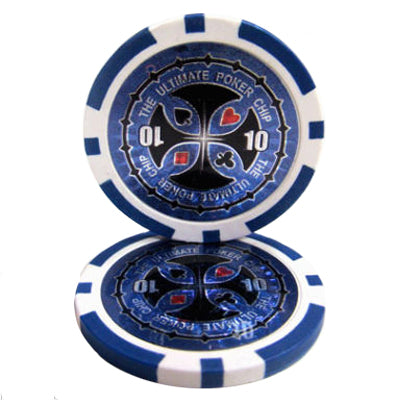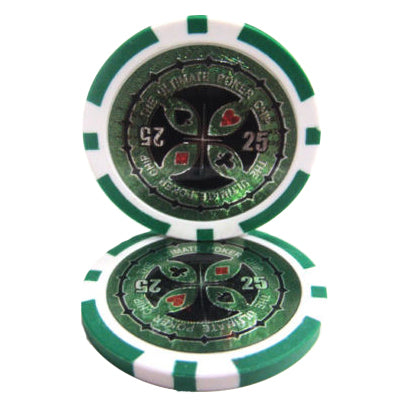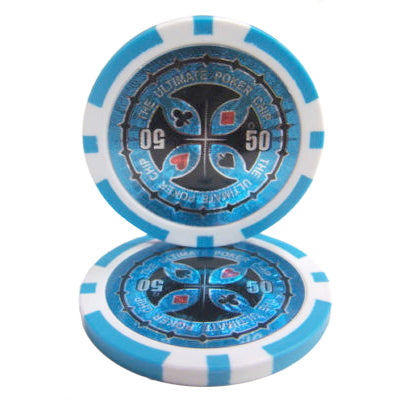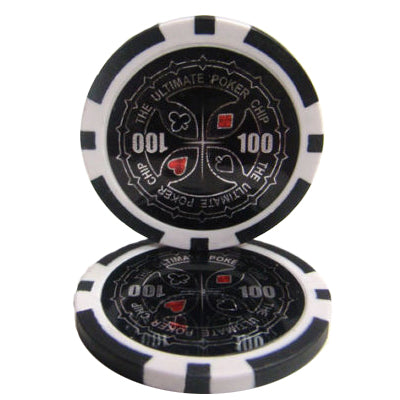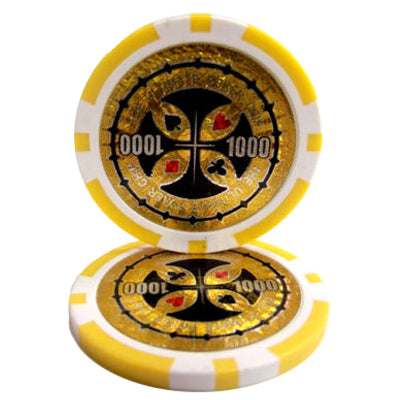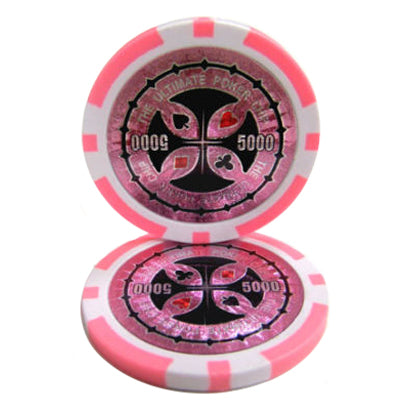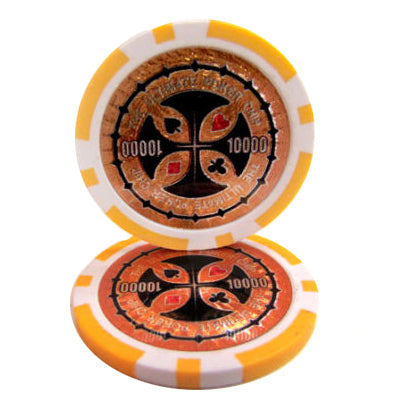 Great material and quality
I've been using it for three years and it's still like day one.